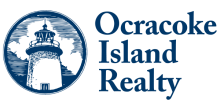 Outer Banks Vacation Rentals in Ocracoke
Welcome to Ocracoke Island, located on the Outer Banks of North Carolina. Our beautiful island offers 16 miles of unspoiled beaches and salty ocean breezes. Ocracoke Island is the perfect place for quality family time. Our slower pace and warm, southern hospitality round out a perfect island vacation - one that ensures rest, relaxation and peace.
The proximity of Ocracoke Island to the Gulf Steam makes for excellent fishing, whether you like surf fishing, inshore fishing in the sound waters or offshore fishing in the Gulf Stream. Visitors to Ocracoke also enjoy swimming and beachcombing on the serene Ocracoke beaches. Watersports of windsurfing, kiteboarding, kayaking and parasailing are enjoyed by many as they enjoy their Ocracoke Island vacation.
A colorful history complements the vacation experience, as visitors enjoy activities of viewing the historic Ocracoke Lighthouse and learning about Outer Banks pirates, such as Blackbeard. Visitors also enjoy dining at some of the finest seafood restaurants in the Outer Banks and visiting a variety of unique, locally owned shops where you can find an Outer Banks treasure to take home with you.
Ocracoke Island Realty offers the widest selection of vacation rentals on Ocracoke Island. Our friendly staff, a team of all year-round residents, will help you choose the perfect home for your Ocracoke Island vacation.
We invite you to come see why Ocracoke Island Beaches were named #1 in 2007 by "Dr. Beach."